We Work With These Trusted Business Partners…
All of my Business Partners are known and trusted partners that I have personally gone to or have taken the time to meet and get to know each of their businesses. Most are through BNI but some are through Best HQ or OAME.
Contact us to find out how you can connect with any of our partners.
---
Jennifer Allain, The Insurance Coach
A Veteran and woman-owned small business dedicated to placing each person's questions, concerns and needs first and foremost.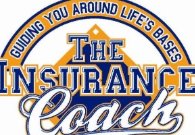 ---
Rubbish Works of Portland
Rubbish Works offers On-demand Labor, Hauling, Waste Disposal, Junk Removal, Rubbish Pickup and Recycling Solutions for both residential and commercial customers in the Portland Metro area. We specialize in the removal of old furniture, appliances, garage items and renovation debris. We can assist you with the removal of single items to multiple truckloads.

---
Kati Cline of Kati's Cakes
Kati's Cakes offers a variety of specialty custom desserts, ranging from cakes to pies, cookies to pastries. Each creation is tailored specifically to the customer, and each is a one-of-a-kind work of art made by hand.

---
BestHQ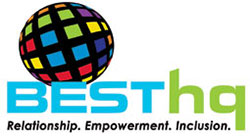 ---
Bridges Networking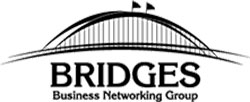 ---
Ron Burian of Plum Tree Mortgage

---
---
Washington Trust Bank
Washington Trust Bank is an American diversified financial services holding company headquartered in Spokane, Washington. It is the oldest and largest privately owned commercial bank in the Pacific Northwest.

---
Jeff Solem Insurance Agency
Based in Milwaukie, Oregon, Jeff Solem Agency is proud to serve the insurance needs of Oregon, Washington, and California. Let us help you find the right auto, home, and church insurance products to meet your needs.

---
Colleen Donnely, Licensed Acupuncturist
Colleen Donnelly is a licensed acupuncturist and board certified herbalist offering treatment in the Cedar Hills neighborhood of Southwest Portland. Our acupuncture practice offers patients a traditional form of healing in an environment that is professional and comfortable.

---
Scholls Ferry Automotive
Scholls Ferry Automotive is your all around one stop auto repair shop in Beaverton. We service the widest selection of vehicle makes and models in town. We have years of experience servicing everything from Acura and Chevrolet to Volvo and Volkswagen. Whether you car is foreign or domestic, old or new, Scholls Ferry Automotive is your best choice auto repair shop in Beaverton.
---
All Service Moving
What separates us from our competition is level of quality. What are your belongings worth to you? ASM Professional crews are some of the most knowledgeable movers in the country. We know the ins and outs of moving and how to move you safely. We never use day labor and we screen all our employees thoroughly. We provide the right equipment for the right jobs.